Venue Guide
Exhibition Hall Traffic Information
Exhibition Hall Traffic Information

The distance between shopping centre and IMPACT Hall:
Away from Central Plaza Rattanthibet 15 km.

Away from The Mall Ngamwongwarn 10 km.

There are various restaurants in the hall. And 2-2.5km away from the hall you can also find a lot of food outlets and restaurant outlets, including Chinese and Thai food.

It will take about 30 minutes to drive from the hall to Bangkok City centre,15 minutes to the Donmuang Airport and 45 minutes to the Suvannabhumi Airport.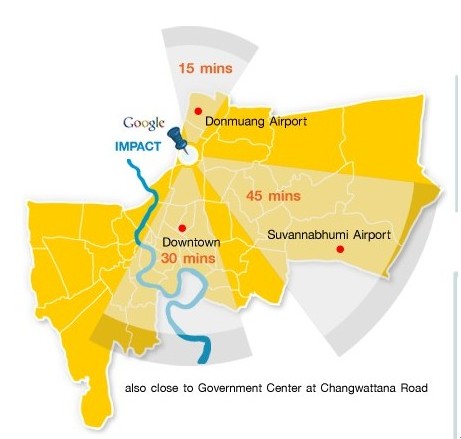 Map and route map near the exhibition hall: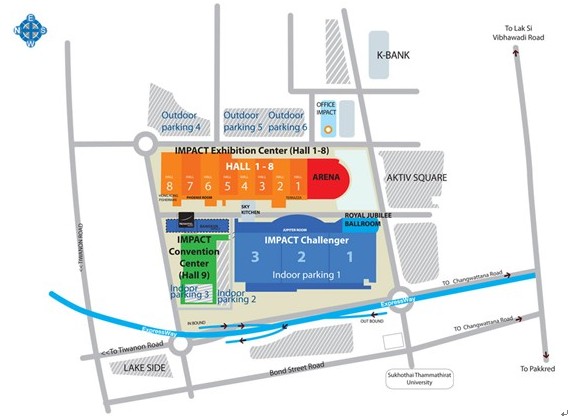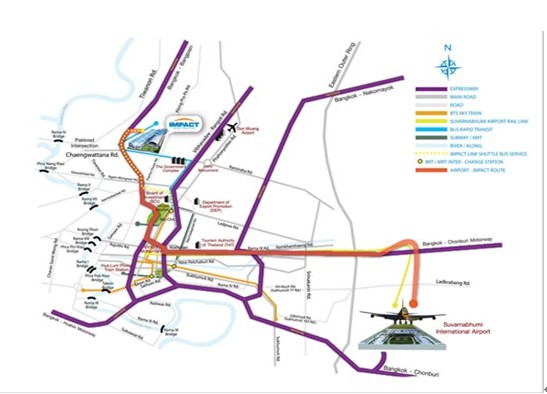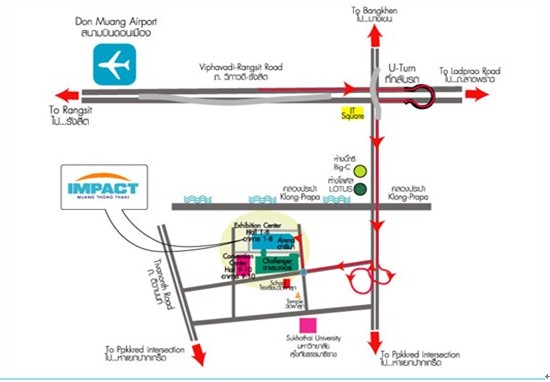 Address:Floor A, Hall 16, Area C, Canton Fair Complex, No.980 Xingang Dong Road, Haizhu District, Guangzhou, China
Zip Code:510335 Tel:020-89128320、89128163、89128168 Fax:020-89128155-204
Copyright©2011 China-ASEAN (Thailand) Commodity Fair. All rights reserved